Until now, we've always had to learn how to use a computer, whether it'd be downloading apps, memorized bash commands, using software applications, etc. But the promise of AI is that computing will learn how to understand us. As we build the next generation of apps, we are actively evaluating the reality of adding intelligence to deliver a personalized experience for our users.
Join Vishesh from Microsoft to have a broader discussion on industry trends around AI, ML, chatbots, etc. and delivery of these solutions. He will also discuss Microsoft's approach to democratizing AI for developers and data scientists.  
This talk is perfect for startups, developers, product managers and AI newbies.
 About the speaker:
Vishesh Oberoi is a Software Development Engineer at Microsoft focused solving engineering problems working with Startups and Large Companies across Australia and New Zealand. He currently leads all the developer effort across NZ around AI and IoT and often presents at various conferences.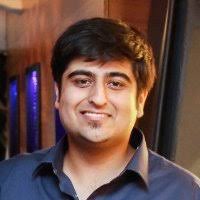 ---
About Collider:

Collider is your opportunity to converge with Wellington's innovation, tech and creative scene. Whether you're connecting to an event in our programme or you're collaborating with a human in the tech hub, Collider aims to help you and your business grow. Collider is a Wellington City Council initiative, delivered by BizDojo.